SPELT, THE AMAZING ANCIENT GRAIN!

Sustainable & Offering A Myriad Of Health Benefits
Amazing Even Before Sprouting

Because of a protective outer husk, spelt has never been genetically modified or hybridized. Your body recognizes and utilizes spelt as real food.

Spelt aids blood circulation and digestion; boosts the immune system and helps build strong bones.
Spelt is rich in protein which contains all 9 of the essential amino acids needed by the human body.
Spelt is high in bioavailability. This refers to the percentage of nutrients you eat and are digested, absorbed and put to use by your body.

SPELT IS AN ANCIENT HEIRLOOM GRAIN
Mentioned in the Bible: Exodus 9:32; Isiah 28.25; Ezekiel 4:9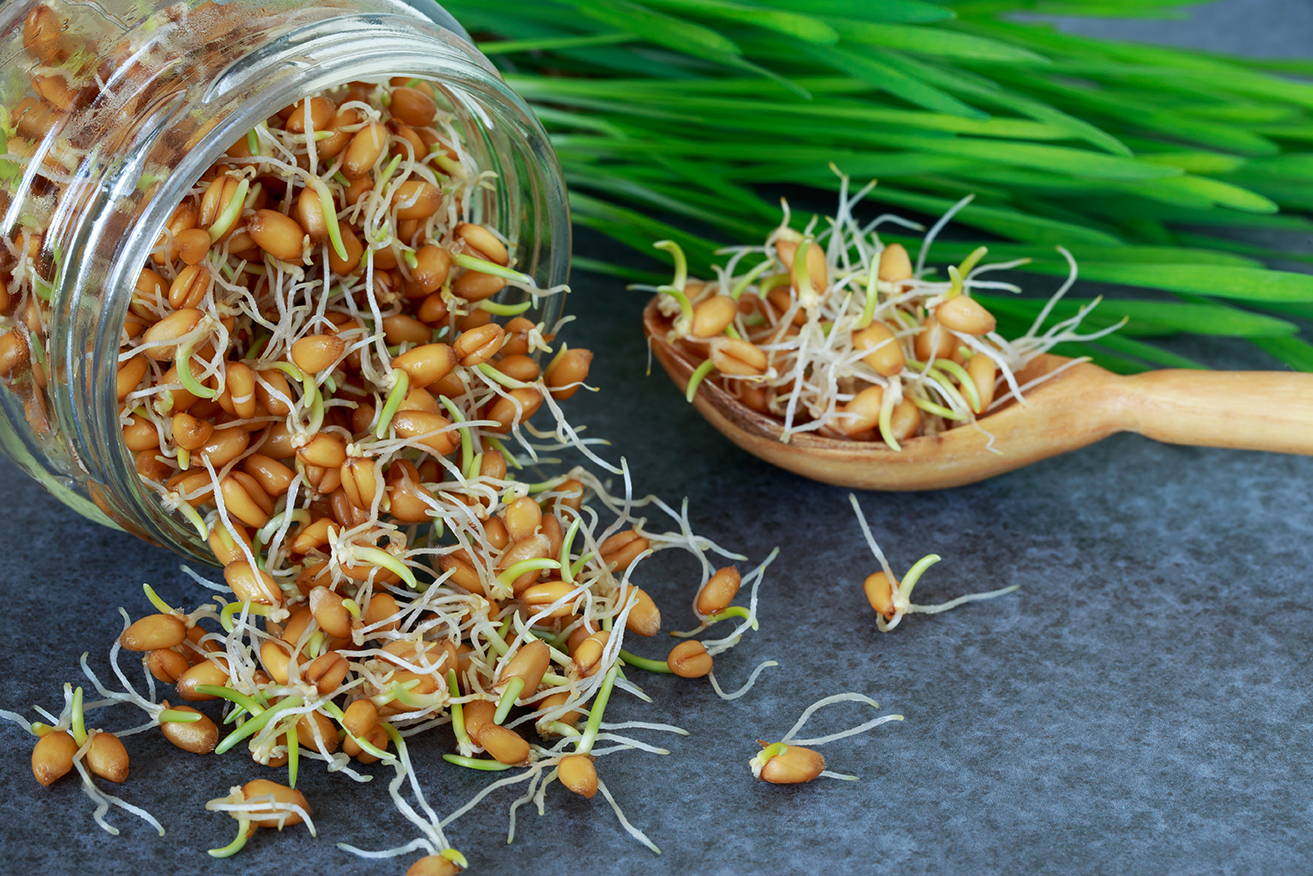 More Flavor & Nutrition Than Before!

Sprouting enhances the nutty, sweet, full-flavor of spelt and makes it even more delicious.
Sprouting spelt changes the grain to a living plant, creating digestion as a vegetable and not a starch.

The spelt grain remains whole, including the bran, which contains most of the vitamins, minerals, fiber.

Sprouting increases the antioxidants, Vitamins C, B and carotene helping the absorption of calcium, magnesium, iron, copper and zinc during digestion.

Increased bioavailability which increases the nutrient density of the foods they are used in.

SPELT IS HIGHLY SUSTAINABLE…

because it is low yielding and doesn't deplete the soil. Spelt also benefits the environment because it is drought resistant; protected by a hard-outer husk, spelt thrives without the application of fertilizers, herbicides, pesticides and fungicides.